Peace Meditation Pillows

Give the gift of Peace this season!
Quantities are limited so shop now for the best selection!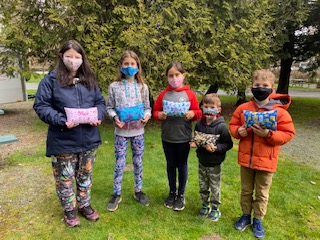 Peace Meditation Pillow features:
Approximate size 9 1/2 inches by 5 1/2 inches.
Small enough to take anywhere. Take it to work, school, or use it at home.
Fits nicely behind your neck.   
Wipeable vinyl pillow to add protection from germs.
Each piece is unique. No two pillows are exactly the same and may vary from the picture below.
Beautifully embroidered with "Peace".
Filled with 100% cotton - natural fibers are believed to conduct energy. Through intention each pillow has been energized with peace.
"Meditation for Peace" recording just under 2 minutes. Listen to it any time or anywhere to facilitate relaxation and break the stress cycle. Use it throughout the day to relax or at bed or nap time to facilitate sleep.
Easily push the button on the recorder from the outside of the pillow to start the meditation.
Zippered pocket allows easy access to the removable recorder.
Recorder:

Takes 3 standard AAA batteries.
Has on/off switch.
Has volume control.
Has port for headphone or earbud jack.
Possible benefits of meditation include*: 
creating a sense of calm, peace, and balance
creating a new perspective on stressful situations
building skills to manage stress
increasing self-awareness
focusing on the present
reducing negative emotions
increasing imagination and creativity
increasing patience and tolerance
decreasing anxiety
decreasing chronic pain
decreasing depression
decreasing high blood pressure
improving heart rate
improving breathing
improvement of any condition caused or worsened by stress
* Sources:  Mayo Clinic at Mayoclinic.org and WebMD at webmd.com 
Peace Meditation Pillows are not meant to replace any traditional medical treatments but can be a positive complementary addition.
Return Policy: All items must be returned within 30 days. The items must be in new and in unused condition. Any damaged or defective products will be replaced or fully refunded. All other returns will receive a credit and you will be responsible for shipping costs.
Shipping: Shipping costs will be calculated once you go to the Cart. If you live in the Lower Mainland and would like to pick up your items and save shipping costs please email me your order instead of filling out the information online.
Other products: