Welcome to Healing Connection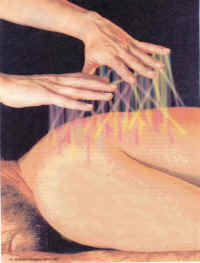 (Nursing BC/Aug-Sept 1993)
Healing Connection is a centre for Therapeutic Touch sessions, Instruction, and Information pertaining to Research in Therapeutic Touch, with Practitioner, Cheryl Larden. Since the late 80's Cheryl has accumulated a wealth of knowledge and experience in this field, which she shares with a keen and interested clientelle.
Cheryl has also introduced Peace Products which include: Peace Meditation Pillows, Peace Pillowcases, and Peace Totes! 
Therapeutic Touch and Peace Products are now offered at Healing Connection.

Therapeutic Touch(TT)® Sessions which may:
Accelerate healing
Decrease anxiety
Decrease or alleviate pain
Promote a feeling of well-being and balance
Therapeutic Touch Instruction by which you will:
Learn the history and principles of Therapeutic Touch
Discover the feel of the energy and how to direct it.
Perform Therapeutic Touch on yourself and others.
Research and Information whereby you will:
Find out the research on "Efficacy of Treating Pregnant Inpatients Who Have a Chemical Dependency".
Stay informed about the current TT happenings, such as events, workshops, interesting articles, and more
Link to key related websites.
Peace Products:
Peace Meditation Pillows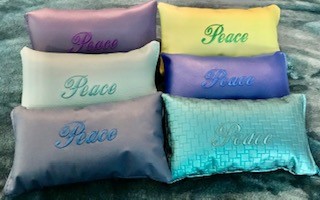 Peace Meditation Pillowcases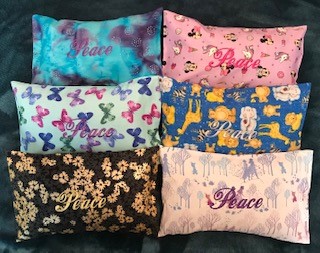 Peace Totes